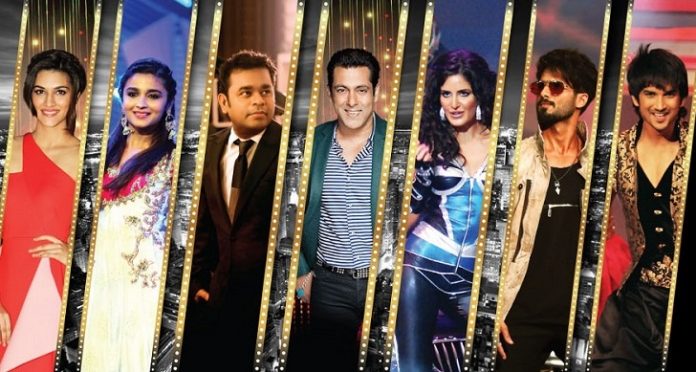 For the first time ever in Bollywood, an awards show will be aired live on television. The management of IIFA has revealed that the main event of IIFA Awards 2017 will be aired exclusively on Colors TV straight from New York's iconic MetLife Stadium.
IIFA will be hosting the grand two day long celebration in New York for the first time. While celebrations begin from July 14 itself, the main awards night will be held on July 16.
IIFA 2017 is being hosted by Saif Ali Khan and Karan Johar, while Varun Dhawan will co-host a segment of the main event. Varun Dhawan will also be performing the same night! Other celebrities who will be performing at IIFA Awards 2017 include Alia Bhatt, Salman Khan, Katrina Kaif, Shahid Kapoor, Kriti Sanon, Sushant Singh Rajput and music director A R Rahman. Now wouldn't it be exciting to watch a live telecast of all your favorite celebrities performing at the same event?
See entire list of celebrities performing at IIFA 2017
But sadly, King Khan SRK will have to give the awards night a miss as his eldest son, Aaryan is scheduled to undergo surgery on the same dates. Reportedly, Aaryan injured his nose badly while playing football and has been advised surgical correction to tackle the injury. While Aaryan is down, doting father Shah Rukh Khan will be by his side.
Complete list of nominations from IIFA 2017
IIFA Awards 2017 will air live on Colors TV on Sunday, July 16 from 9 am (IST) onwards. The awards show will be re-telecasted on the same day from 6pm onwards on the same channel. Stay tuned for latest updates on one of the biggest Bollywood awards nights exclusively on Bollywood Garam.
Also read – Complete list of winners from IIFA Awards 2017 Technical Category