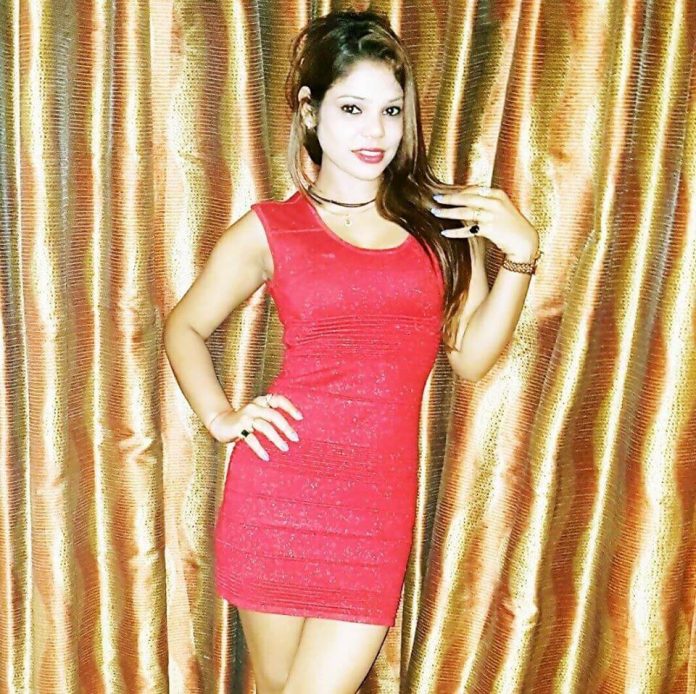 Aspiring actress Kritika Chaudhary was found dead this week after neighbors called police and complained about a foul odor emitting from her flat. When police broke open the door that had been barred from outside, they found her lifeless decaying body that led police to believe she had died four days prior to being discovered. It had taken a while for her to be found, because the air-conditioning had been turned on and had somewhat preserved the body for longer. She was found semi-nude and lying on her bed, still in her nightgown. Her face had been covered with a cloth. Her death was initially declared as accidental, until forensics conducted an autopsy on the body.
After the investigation, it was concluded that there was suspected foul play into her death, and that she had died due to blunt force trauma to the head. The Amboli police connected to the case that took place in Kritika Chaudhary's flat in Andheri, have now registered a case of murder against an unidentified suspect. But after a little digging up was conducted into her closest acquaintances, her ex husband, Vijay Dwivedi is now under police radar.
According to reports, he is a conman who managed to dupe a number of personalities, including Govinda, Shweta Tiwari and Ekta Kapoor, among others. He would pose as the nephew of Congress leader Janardan Dwivedi and con those with relative money and fame. Back in 2012, he was even arrested by the Mumbai police for his crimes.
He and Kritika Chaudhary, who hailed from Haridwar, married after he promised to launch her career in Bollywood. During her struggles to gain foot in the industry, she managed a role in a production from Balaji Telefilms, as well as made an appearance in Kangana Ranaut starrer, Rajjo. Once she found out about her husband's doings, she was quick to divorce him and end their relationship for good.
No further information is available at the moment about the ongoing investigation into the murder of Kritika Chaudhary. As more details emerge, we will be sure to share it with you.
Image Credit: Facebook